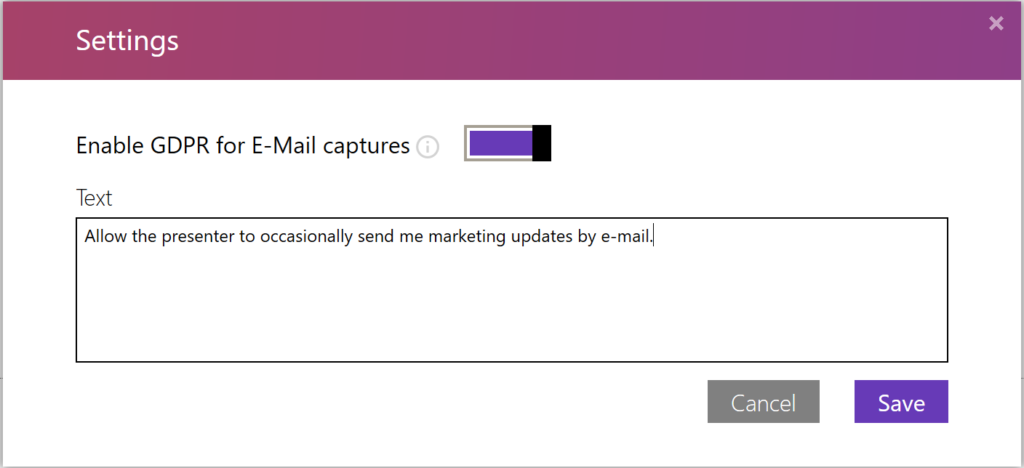 If you would like to collect the e-mail addresses of your participants in order to send them marketing information afterwards, you must do so in accordance with the GDPR (General Data Protection Regulation) if you live in Europe. This means that participants must explicitly accept that you as presenter may use their e-mail address. You can activate this by clicking on "Settings" in the SlideLizard tab and then activating the button next to "Activate GDPR". Additionally you can personalize the text the participants see. Here you should specify what you will do with the email addresses and what kind of information you will send.
Important: The GDPR setting automatically applies to all your future presentations.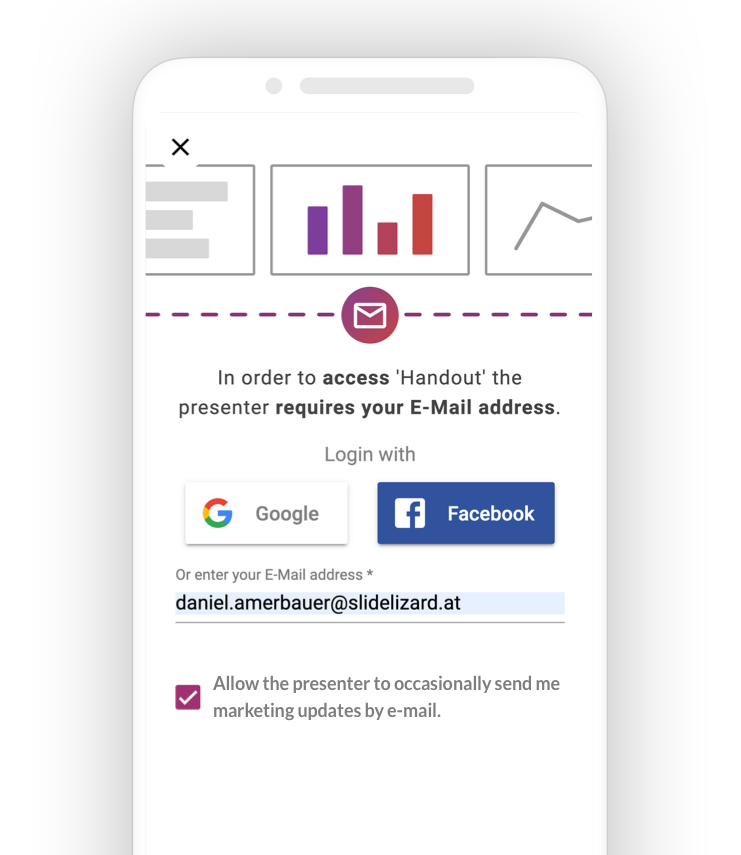 All participants of your presentations will then automatically see a GDPR checkbox when they enter their e-mail address.
After your presentation, you will see whether each participant has allowed the use of his or her e-mail address or not (more on this under How to analyze & export attendees).