You can use SlideLizard during your presentation to send messages to all participants, e.g. to announce the end of a break. To do this, follow these steps:
Click on "Attendees" in the presenter view at the bottom left
Click on "Send Attendee Message" in the dialog that opens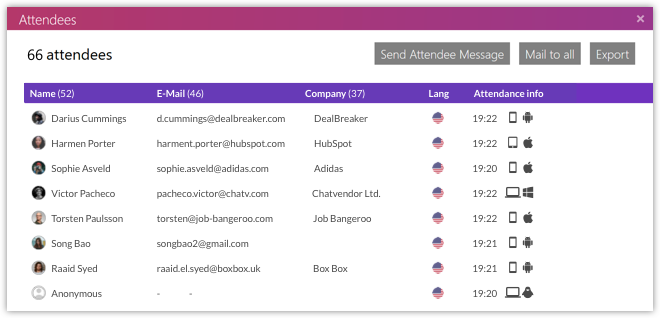 Now you can enter any message and send it with "Send" to all participants
Important: Participants will not be notified about the sent message if they have locked the screen of their device or if SlideLizard is not open in their browser. As soon as they open SlideLizard again, all unread messages will appear.