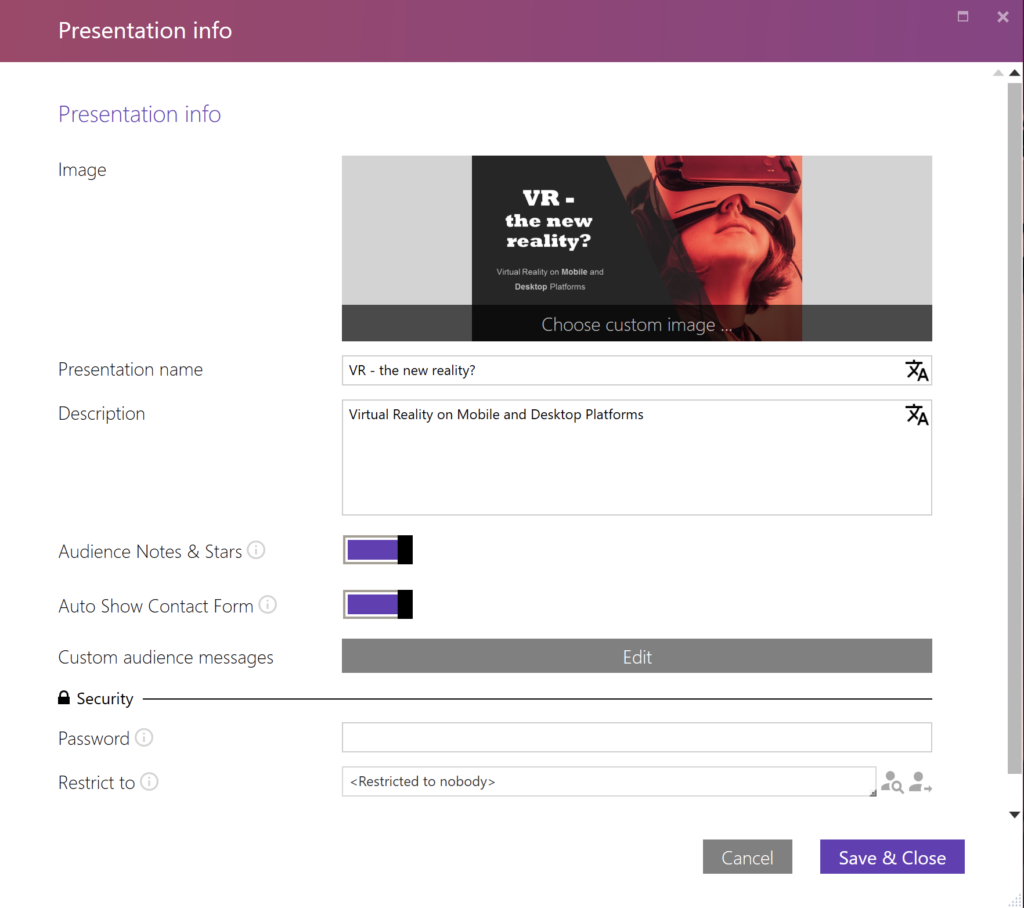 In the "Info" section you can enter general information about your presentation for your participants:
Image: This will be displayed to the participants of your presentation in the list of presentations that have taken part. Choose your own picture (by clicking on "Choose custom image…"), or use your first slide as image (default).
Presentation name: Give your presentation a descriptive name. This name will be displayed on the participant page of your presentation.
Description: Here you can enter additional information, e.g. a short agenda. This is displayed on the participant side of your presentation.
Audience Notes: Choose whether your participants can make digital notes on the slides during the presentation and mark important slides with a star (see Attendee Notes & Stars for more info).
Auto Show Contact Form: Automatically show the contact form to the attendees when they connect to the SlideLizard presentation with their mobile device. This is especially useful if you want attendees to enter their name. (not mandatory)
Password: Optionally enter a password to prevent unauthorized people from participating in your presentation. Your participants will need to enter this password later in addition to the presentation code to connect to your presentation.