Perform the following steps to start a poll during your presentation:
Click "Conduct live poll" in the presenter view

Click on "Start" for the desired poll

This will trigger a dialog for voting on all participant devices. Voting is possible until you click on "Finish". Already completed polls can be reopened for further votes by clicking on "Reopen".
Analyze voting results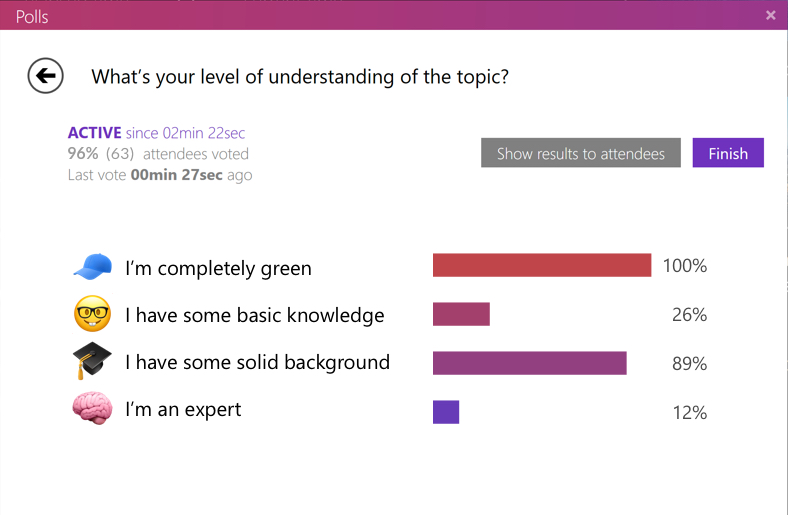 Even while the voting is running, you can see a live evaluation of the results in the presenter view. If you want to show the results (still during the voting or at the end) to the audience, click on "Show results" to make them visible for everyone as an overlay on your slides.
The design of the results slide can also be personalized for companies or events on request (support@slidelizard.at).
Quick polls
If you spontaneously come up with a question during your presentation, you can ask it by creating an quick poll:
Click on "Conduct live poll" in the presenter view.
Click on "Create quick poll" in the lower left corner.
Enter the question and answer choices and click "Create".
Click on "Start".
You can now control and evaluate the ad-hoc poll just like any other predefined poll.