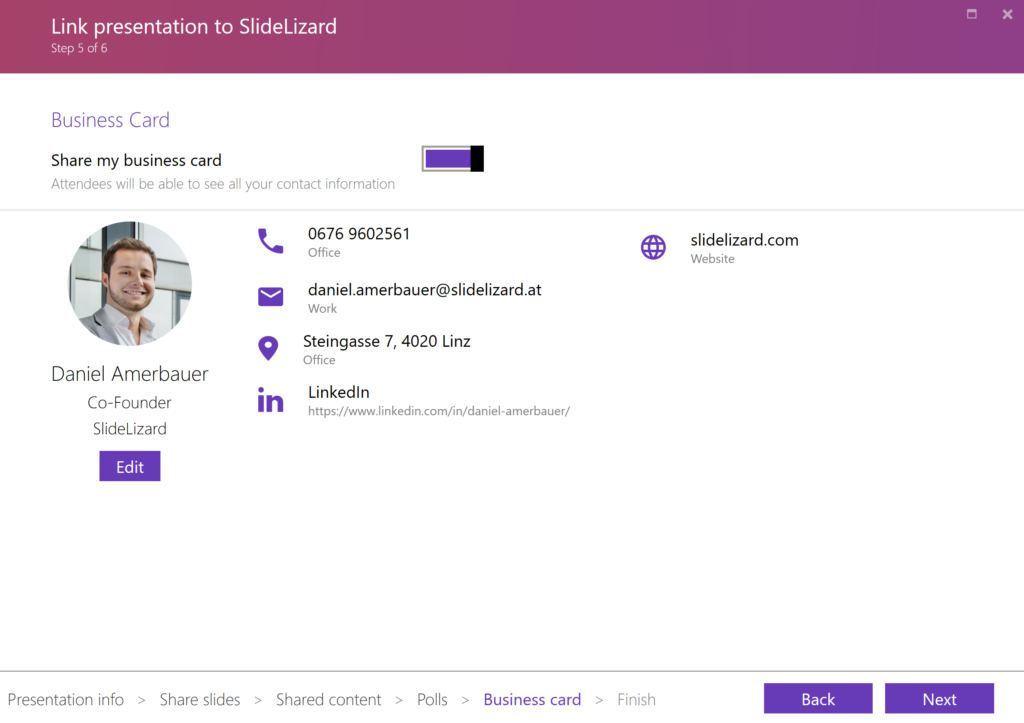 With SlideLizard you can share your business card and information about yourself. Participants always see your current data, i.e. if you update your e-mail address, for example, it is also visible to participants from your previous presentations. You can enter the following data (all optional):
Name and profile picture (recommended)
Position and company (recommended)
E-mail address (recommended)
Social networks (e.g. LinkedIn, Twitter, Xing, Facebook)
Telephone number and company location
Website and description of your person
To change the information, click "Edit" on the left below the profile picture.